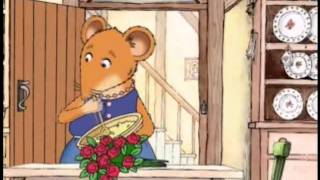 Mrs. (Metilda Fielding-)Mouseling is the lovely mother of Angelina Mouseling and Polly Mouseling, the wife of Mr. Mouseling, and the aunt of Henry Mouseling. 
She loves her daughters and cooking very much. She also has a very good relationship with her husband.
In addition to her beauty, she is a typical housewife, and will frequently make baked goods for the various feasts and parties in town.
Ad blocker interference detected!
Wikia is a free-to-use site that makes money from advertising. We have a modified experience for viewers using ad blockers

Wikia is not accessible if you've made further modifications. Remove the custom ad blocker rule(s) and the page will load as expected.