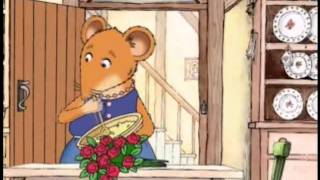 (Mrs.) Metilda (Fielding-)Mouseling is Angelina's very loving - though sometimes frazzled and weary - mother. Her maiden surname is Fielding. She has a sister Amanda, who has a son. Supportive yet firm, she provides the voice of reason the young startlet Angelina needs. She wears a pink top and blue shirt. Voiced by Jonell Elliot. (Emma Tate in Angelina Ballerina: The Next Steps)
Ad blocker interference detected!
Wikia is a free-to-use site that makes money from advertising. We have a modified experience for viewers using ad blockers

Wikia is not accessible if you've made further modifications. Remove the custom ad blocker rule(s) and the page will load as expected.